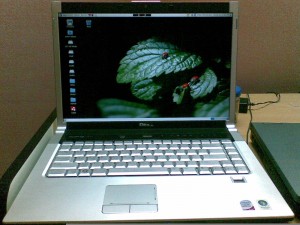 Finally after waiting for a long time my Dell XPS 1530 arrived yesterday and it really rockss, i was supposed to get it on 3rd July but continuous delay were caused by curfew in Indore and some other factors.
The Config is
Processor : Intel C2D T8100 - 2.1GHz
RAM : 3GB 667MHz Dual Channel
Graphics Card : GeForce 8600GT 256 MB
Screen : 15.4" WXGA+ ( 1440x900 )
WiFI card : Intel 4965 802.11n
OS : Windows Vista Home Preminum ( removed after an hour )
It looks gr8 far better then what i previously owned, HP 6515b which was given by my college MIT, Manipal. As soon as i received my Dell first think i did was to run Windows Performance Index and the score came out to be 5.0 with 5.0 being the lowest score because of my 3GB RAM!!!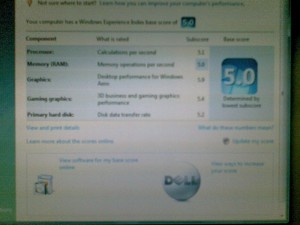 I tried some Windows Media Centre and then it was time to say vista good bye and say hello to Fedora 9, the install went without a hitch but when i booted i that my mouse was not working, a quick search on forums and i had the solution add i8042.nomux=1 as a kernel parameter and every thing was working, WiFi, LAN all worked out of the box, some yum install and my new notebook was ready to rock and roll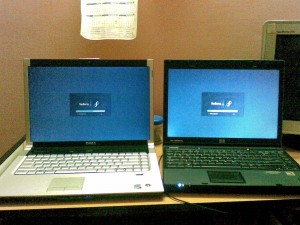 here they are x144 and x121
PS - i will be heading back to manipal on 16th, waiting for a really rocking sem…